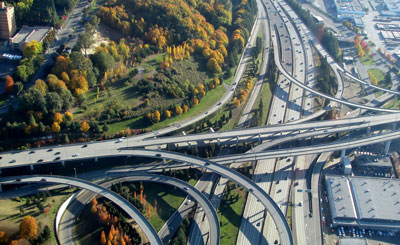 Types of Insurance Coverage
The term "full coverage" is meaningless. Example: You could be fully covered in regards to the minimum requirements that the law demands, but still have totally inadequate insurance for your protection. You need to know what types of coverage you have and the amount of the coverage.
Bodily Injury Liability
Protects you only up to the amounts of your policy limit, for injuries you cause to others. The law requires only that your policy be at least $15,000.00. This will not be enough coverage for serious injuries. If you cause an injury valued at $100,000.00 and your insurance company can only pay $15,000.00, the injured party will be looking at your wages and assets to make up the difference. The amount of coverage you should have depends on what level of assets and income you need to protect.
Property Damage Liability
Protects you up to the amount of your policy limit for property damage you cause. The law requires only that your policy be a minimum of $5,000.00. If you carry the minimum, don't hit a Mercedes.
Let's say you cause an accident and the other party's vehicle is a total loss valued at $30,000.00 (you got off easy and totaled a Honda). The other party's insurance will pay them the $30,000.00 for their car and then seek reimbursement from you. This is called subrogation. Your insurance company will give them the $5,000.00 in property damage coverage you have. The other insurance company will then ask you to cough up the extra $25,000.00. If you do not pay, they sue you and try to get it back through wage garnishment, liens on your house, etc.
Collision coverage
This coverage is for damage to your own vehicle, no matter who was at fault. A higher deductible reduces the cost.
Comprehensive coverage
Covers your vehicle for damage due to fire, theft, etc.
Medical Payments Coverage
Pays medical bills up to the policy limit for all occupants in your vehicle regardless of fault. It does not cover lost earnings or pain and suffering.
Uninsured / Underinsured Motorist coverage
Allows you and your passengers to recover for bodily injury up to your policy limits, for injuries/damages caused by uninsured motorists or motorists with insufficient insurance. There are many drivers out there with no insurance and even more with minimal insurance so you should definitely have this type of coverage.
Example: You or a loved one is seriously injured and the case has a value of $100,000.00. The other party has only a $15,000.00 liability policy which his insurance company agrees to pay. If you have a Uninsured Motorist / Underinsured Motorist policy with limits of $100,000.00, you can collect the additional $85,000.00 from your own company.
Contact us with any questions you have regarding the adequacy of your auto insurance policy.