How To Choose A
Personal Injury Lawyer
Hiring a personal injury lawyer is strongly advised if you or a family member have been injured or involved in any type of accident – but it's critical that you choose the right firm to handle your case or claim.
Regardless of the situation or the damages you're seeking, you need to have a skilled expert who understands the law and will represent you professionally. Unfortunately, not all lawyers share the same expertise or skill sets, which is why it's so important to compare your options carefully.
Risks of selecting the wrong lawyer: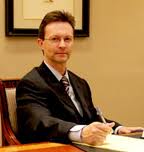 Poor outcome. Disappointing settlement or actually losing your case.
Exorbitant fees, whether or not the lawyer wins your case
Complete waste of your money, time and energy due to attorney incompetence.
Condescending or arrogant attitude from a lawyer who doesn't really care about you.
Lack of communication – if your lawyer is always difficult to reach, you'll be left in dark about the status of your case … until the bills start arriving!
Alarmingly disorganized staff who constantly mishandle your information and effectively kill your case, right from the start.
The list of things that can go wrong goes on and on – but it's important to understand that these scenarios are completely avoidable.
By doing a little homework to find the right personal injury lawyer for your case, you can rest easy knowing that you'll have the very best professionals fighting for you, every step of the way.
"I was very happy"
My children and I were involved in a very serious car accident last year that almost took our lives. I contacted the law offices of McMahon and Allgreen and was extremely pleased with the results that they provided for me. They were very attentive, returned my calls, handled all the insurance problems, and at the end we had great results.

~Carolin Habe
Car Accident Victim

---
Do I Need A Personal Injury Lawyer?
Before we go over some tips for choosing the right personal injury lawyer, let's first consider one of the most common questions: "Do I need one?"
Consulting a lawyer is recommended in most cases in which you've experienced a serious injury or an accident involving an insurance claim, worker's comp claim or other situations in which legal expertise is needed. Insurance companies have a strong incentive to deny your claim or pay as little as possible. They know that until you have a lawyer, they really have nothing to worry about.
These situations can vary greatly – from car accidents to injuries at work, and everything in between. Chances are, if you've been injured in any way or unfairly compensated by an insurance company, you could benefit from having an attorney review your case.
The skilled personal injury lawyers at McMahon & Allgreen have extensive experience with a wide variety of cases, including:
Auto & truck injuries
Bicycle accidents
Boat & PWC accidents
Brain injuries
Burn injuries
Dog bites
Insurance disputes
Motorcycle accidents
Premises injuries
Sexual abuse
Sexual harassment
Slip & fall
Spinal cord injuries
Uninsured motorists & drivers
Workers comp
Wrongful death
If you've been injured or involved in any of these situations, then it's probably best to consult an attorney.
"They will do a great job for you"
A few years back I was in a pretty bad accident where I got third-degree burns on my leg and I contacted McMahon and Allgreen lawfirm. They are excellent people. For being in the tramatic time I was in they always answered my calls, always had an answer for all my questions. On top of that they got me a great settlement. I would recommend McMahon and Allgreen to anyone. They will do a great job for you.

~Mark
Burn Victim

---
What To Look For In A Personal Injury Lawyer
Since not all personal injury lawyers have the same expertise or experience, you'll want to research your options carefully. Here are some key characteristics to look for – each of which you'll find at McMahon & Allgreen: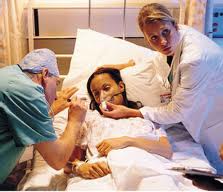 Experience in the insurance claims industry – Working the OTHER side.
This one is crucial. An attorney who has worked in the insurance claims industry has a distinct advantage in obtaining the largest possible settlements and verdicts from insurance companies. Just as in criminal law, where the best defense attorneys have prosecutorial experience with the office of the District Attorney, the most effective personal injury attorneys have prior experience working for the insurance companies on the other side. They know how the other side thinks!
Experienced attorneys John McMahon and Chris Allgreen have each been employed as trial attorneys for major insurance companies, defending against these very types of cases – a key advantage that separates us from other personal injury firms.
Extensive track record
Again, experience is key. Would you rather be represented by an attorney who is fresh out of law school, or one who has been winning cases for decades with millions of dollars in settlements behind them?
Lawyers who have more experience under their belts will inherently have a deeper understanding of the law and many different types of cases. Always verify an attorney's experience and track record before hiring. At McMahon & Allgreen, we have successfully represented injured clients for over 20 years.
No fee unless your case is won and free consultations – with a lawyer.
Don't fall into the trap of paying for a lawyer regardless of whether or not they win your case. When you choose McMahon & Allgreen, there is NO fee unless we win your case and obtain compensation for you. This means we are motivated to work hard for you and use all of our resources to fight on our behalf.
Personalized service & attention

No two injuries are exactly the same – your situation is unique, and you deserve to be treated with respect. Make sure you choose a lawyer who listens to you, answer your questions and gets back to you promptly. When comparing law firms, if the staff is uncommunicative and slow to get back to you, it could be a sign of the service you can expect if you hire them.
At McMahon & Allgreen, we are known for providing personalized service and one-on-one attention to each of our clients. We keep you up to date on all developments in your case, and when you leave a message, you get a return call the same day.
Experience with cases like yours
Although each case is unique, it's important to make sure your personal injury lawyer has tackled cases like yours. For example, if you've been involved in a bicycle accident, you wouldn't want to work with an attorney who only has experience with vehicle accident cases.
Ask potential attorneys about the specific types cases they've won and how that experience may benefit your situation.
"They were there for me"
I was involved in a car accident and Allgreen and McMahon represented me. They made me feel very at ease and comfortable with the whole situation. Any questions I had, they had the answers. If I had anyone that needed a referral, I would definitely refer them.

~Saundee Smith
Accident Victim

---
Contact The Personal Injury Lawyers At McMahon & Allgreen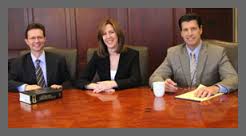 McMahon & Allgreen is a full service law firm in Woodland Hills, California, with the resources, tenacity, and experience to handle all types of personal injury claims. We have represented injured clients for more than 20 years.
With experience working for major insurance companies, skilled attorneys John McMahon & Allgreen have a distinct advantage over other personal injury lawyers (More Info). Our expertise in these areas benefits our clients tremendously, and we are dedicated to providing personalized service and obtaining the maximum monetary compensation for them.
For a free case evaluation, contact McMahon & Allgreen today at 818-992-2946.