Injury Lawyer
When, How & Why To Hire A Personal Injury Attorney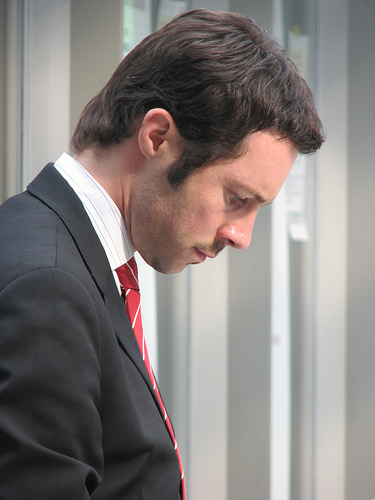 For many people, hiring an injury lawyer isn't the first thing that comes to mind after an accident. In most cases, people first must deal with the often debilitating pain of their injuries and the consequences that follow.
In many cases, the idea of a lawsuit doesn't even cross their mind – until the circumstances suddenly dictate that it is a vital necessity…
The medical bills pile up…they won't repair your car.
Insurance companies refuse to cover certain medical expenses…
Others are suddenly blaming you or suing you for the accident…
You miss work and aren't getting paid…
You're not receiving the workers' compensation you deserve…
And, despite all of this, chances are you're still in pain or dealing with an injury that you may have for the rest of your life. Meanwhile, the costs of your injury are skyrocketing on all fronts. It has become increasingly clear: nothing about this situation is fair.
This is the moment when many people realize they should have consulted an injury lawyer long ago – especially when dealing with the insurance companies, corporations or with other parties who are blaming you for what happened.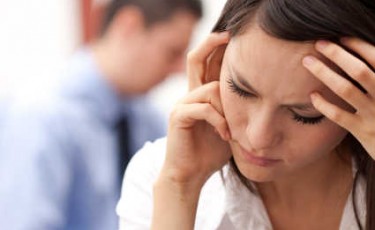 Without professional representation by a skilled injury attorney, you'll never get the fair compensation you deserve. And in fact, your situation could get far worse if you don't take action.
The good news is: it's not too late to consult an expert attorney who can review your case and ensure that you get a settlement in your favor. Even if it's been months or years since your injury, you owe it to yourself to at least speak with a lawyer who can assist you.
"They will do a great job for you"
A few years back I was in a pretty bad accident where I got third-degree burns on my leg and I contacted McMahon and Allgreen lawfirm. They are excellent people. For being in the tramatic time I was in they always answered my calls, always had an answer for all my questions. On top of that they got me a great settlement. I would recommend McMahon and Allgreen to anyone. They will do a great job for you.

~Mark
Burn Victim

---
Why: Do I Need An Injury Lawyer?
When it comes to the legal matters surrounding injuries, it's often said that "there is no such thing as an accident."
Think about that for a second and how it applies to your situation.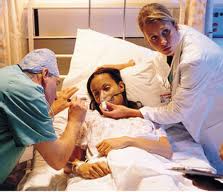 Even the most "freak accident" can be traced to a cause – perhaps a human error, faulty equipment, a mistake of some kind. While there may be no obvious "culprit" immediately, chances are your injury could have been prevented. And the circumstances that followed – medical bills, missed pay from your employer, countless other disruptions and negative outcomes in your life – would never have happened.
This is the fundamental reason why you need an injury lawyer – someone who understands the law and will fight to ensure you are treated fairly and compensated appropriately for what took place.
Whether you've been injured at work, in a car accident, at home, at a family member's house, in a public place or anywhere else, the answer is "yes" – you need to have an injury lawyer evaluate the case, especially if an insurance company, business or other lawyers are involved.
---
When: How Soon After An Accident Should I Contact An Injury Lawyer?
The sooner, the better. Without an attorney, you are at a severe disadvantage when dealing with insurance companies, adjusters, and adverse attorneys. You may be tricked into saying the wrong thing, signing the wrong document, or accepting far less than you deserve.
For these reason, we recommend consulting an attorney right away.
"They were there for me"
I was involved in a car accident and Allgreen and McMahon represented me. They made me feel very at ease and comfortable with the whole situation. Any questions I had, they had the answers. If I had anyone that needed a referral, I would definitely refer them.

~Saundee Smith
Accident Victim

---
How: Finding A Good Lawyer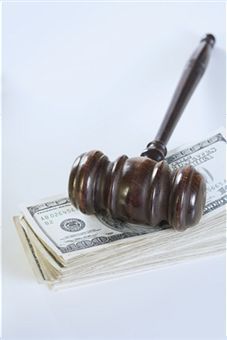 Finding an injury lawyer may seem daunting at first, but it's easy when you know what to look for.
At McMahon & Allgreen in Woodland Hills, CA, we have several advantages over other injury attorneys:
Experience as trial lawyers for insurance companies. Our attorneys John McMahon and Chris Allgreen have both served on the "other side" for major insurance companies, defending against injury claims.
This gives us a significant and unique advantage in getting the maximum compensation you deserve, because we understand all sides of the issue and we know the tactics that insurance companies use when trying to diminish an injury claim. We know how the insurance side thinks. Having this expertise on your side is invaluable.
Millions of dollars in settlements
We're not just experienced – we get results. At McMahon & Allgreen, we have successfully represented injured clients for over 20 years, enabling them to obtain millions of dollars in settlements in their favor.
All types of injury claims
Some injury lawyers only take certain types of injury cases. McMahon & Allgreen specialize in virtually all types: vehicle accidents, bike accidents, wrongful death, dog bites, drowning, work injuries, slip and falls, sexual harassment/abuse, premises liability and others.
No fee unless we win your case, and no charge for an initial consultation with a lawyer.
We do not charge for our services unless we are able to obtain compensation for you. This ensures that we are completely committed to you and motivated to win.
"I was very happy"
My children and I were involved in a very serious car accident last year that almost took our lives. I contacted the law offices of McMahon and Allgreen and was extremely pleased with the results that they provided for me. They were very attentive, returned my calls, handled all the insurance problems, and at the end we had great results.

~Carolin Habe
Car Accident Victim

---
Get A Free Case Evaluation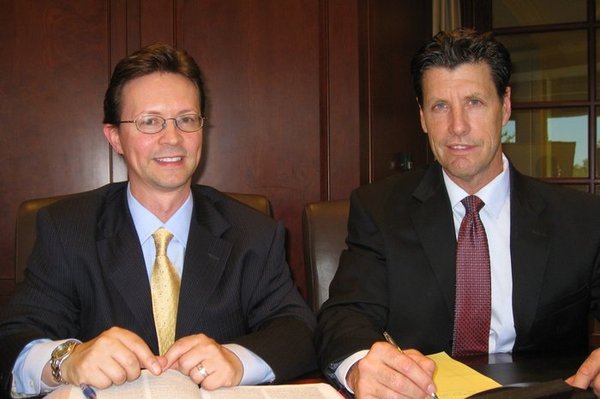 If you've been injured, you owe it to yourself to speak to a skilled injury attorney. (Related News)
Regardless of what stage you're at – whether you've just been involved in an accident or you're unsatisfied with the lawyer you currently have – McMahon & Allgreen can help.
We will provide an initial evaluation of your case for free – all you have to do is call or complete the short form on our website.
We serve clients throughout Southern California. Call us at 818-992-2946 to request your free case evaluation or to ask us any questions re your case.