Accident Attorney
5 Things To Consider When Hiring An Accident Lawyer
Thinking about hiring an accident attorney?

If you or a loved one has been involved in an accident of any kind, you may want to speak to a lawyer as soon as possible. After an accident occurs, there are a number of different scenarios that can happen, regardless of who was at fault: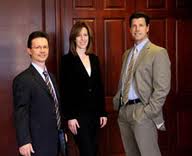 You could be sued by another party involved in the accident.
Your insurance company may not cover the damages.
If you've been injured, you could struggle with pain, discomfort or a disability for the rest of your life.
Despite your injuries, the insurance companies may not cover your medical expenses.
If the accident happened at work, your employer may decide not to pay you the workers' compensation you deserve.
A skilled accident attorney can help you in each of these situations, and many other scenarios. A lawyer will ensure you are represented professionally and that you receive the compensation you deserve, no matter what the specific circumstances surrounding your case.
But since not all accident lawyers have the same expertise or experience with various types of accidents, it's important that you choose a professional who is right for your case.
Below, you'll find a key list of questions you should be asking your prospective attorneys to ensure they are not just qualified to take your case, but also a good fit for you.
"They were there for me"
I was involved in a car accident and Allgreen and McMahon represented me. They made me feel very at ease and comfortable with the whole situation. Any questions I had, they had the answers. If I had anyone that needed a referral, I would definitely refer them.

~Saundee Smith
Accident Victim

---
Questions To Ask An Accident Lawyer

1) What types of accidents do you specialize in?
Let's face it – a slip-and-fall accident at work is much different from a bicycle accident on the road. Each type requires a deep understanding of the specific laws that apply to those accidents. You need to make sure that your accident attorney has extensive experience representing clients who have been involved in accidents similar to yours.
Consider this: At McMahon & Allgreen in Woodland Hills, CA, we are a full-service law firm with vast experience handling virtually all types of cases, including:
Auto accidents
Truck accidents
Bicycle accidents
Boat & PWC accidents
Motorcycle accidents
Slip & fall accidents
Accidents involving uninsured drivers
Accidents at work (including worker's comp disputes)
Premises injuries
All accident-related injuries
Wrongful death lawsuits
Dog bites
Many other forms of accidents and injuries

2) How many cases have you won?
Just because an accident attorney has experience with a case like yours doesn't mean he has the competency to win your case. This is why you should find out how successful the law firm is – how many cases they've taken on, how many they've won, and the compensation they've obtained for their clients.
Consider this: The law offices of McMahon and Allgreen have successfully represented injured clients for over 20 years, and have helped them obtain millions of dollars in settlements.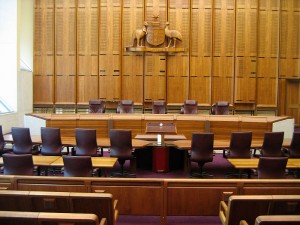 3) Why should I choose you?
In Southern California alone, there are hundreds of accident lawyers to choose from – but not all of them have the same experience, knowledge or tenacity. Your goal should be to find a lawyer that is not only experienced and successful, but one who also has obvious advantages over other attorneys.
Consider this: Attorneys John McMahon and Chris Allgreen are unique from other accident attorneys because they both have experience as accident trial lawyers for major insurance companies. They have worked for the other side and know what the insurance companies are looking for and how to present your case to make sure you receive maximum compensation.
This, in addition to our commitment and personal attention to our clients, gives us a distinct advantage in obtaining the largest possible settlements.
4) Will you take a look at my case for free?
Will the lawyer charge you just to look over your case, or will they provide an initial evaluation at no cost? An accident attorney should not have to "nickel and dime you" just to evaluate your case. If the lawyer determines your case isn't a good fit, then you've already lost money! A respectable attorney will offer a free evaluation of your case before determining the next step.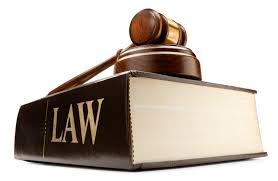 Consider this: Case evaluations are free at the law offices of McMahon & Allgreen. Simply fill out the "Free Case Evaluation" form on our website, or call us at 818.992.2946.
5) What if you don't win my case?
If the lawyer doesn't win your case, then why should you even bother? Look for an accident attorney who offers his services at no cost if he doesn't win your case. This ensures that the lawyer is confident he can obtain a settlement for you and that he's motivated to fight for your case.
Consider this: At McMahon & Allgreen, there is NO fee unless we win your case and obtain compensation for you.
"I was very happy"
My children and I were involved in a very serious car accident last year that almost took our lives. I contacted the law offices of McMahon and Allgreen and was extremely pleased with the results that they provided for me. They were very attentive, returned my calls, handled all the insurance problems, and at the end we had great results.

~Carolin Habe
Car Accident Victim

---
Get A Free Case Evaluation From Southern California's Top Accident Attorneys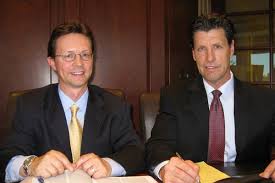 At McMahon & Allgreen, we have the resources, tenacity, and experience to tackle all forms of accident cases (Related News) – and there is no fee unless we obtain a settlement for you.
For more than 20 years, our clients have chosen us for our commitment to their cases, our personal attention, our expertise, and the fact that we have experience working for the insurance companies on the other side, which gives us a distinct advantage.
Let us look over your case and make sure you receive the compensation you deserve. Call McMahon & Allgreen at 818.992.2946 for a free case evaluation.
"They will do a great job for you"
A few years back I was in a pretty bad accident where I got third-degree burns on my leg and I contacted McMahon and Allgreen lawfirm. They are excellent people. For being in the tramatic time I was in they always answered my calls, always had an answer for all my questions. On top of that they got me a great settlement. I would recommend McMahon and Allgreen to anyone. They will do a great job for you.

~Mark
Burn Victim